THE FATHER OF ROSICRUCIANISM
Thutmoses III is widely considered a military genius by historians. He was without a doubt a skilled warrior king, who captured 350 cities during his rule. He conquered much of the near East, from the Euphrates to Nubia. 17 years of military expeditions were transcribed onto the walls of the temple consecrated to Amen at Karnak.
The Rosicrucians teach that later in his life, Thutmoses III had a spiritual reformation. He is said to have given up a life of warfare and turned to spiritual teachings. They believe that these teachings are the foundation of the Rosicrucian Order.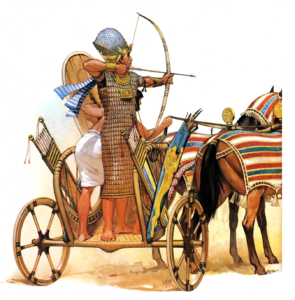 THE GREAT MYSTERY SCHOOL
According to the Rosicrucians, great Avatars like Thutmoses III passed down spiritual doctrines and moral codes for humanity to guide them in communion with the Cosmic illumination. These avatars – enlightened beings of legend – were torchbearers of The Great Light, which is said to have illuminated the world through history's darkest periods. The initiation process is seen as a method for awakening an individual's spiritual being and to impart this great light of the cosmos.
Thutmose III, directed the mystery school of Karnak and organized the mystery schools together as a single Order. But it wasn't until his great grandson ruled, that monotheism was introduced to ancient Egypt, which inspired an artistic revolution.
Most of the early writings we have about Egypt were by Greek authors – mostly philosophers and mathematicians like Thales and Pythagoras, who traveled there and are rumored to have acquired certain wisdom from Egyptian high priests.
In AD 640 in invasion of Islam resulted in the translation of many Greek and Roman works into Arabic and because of religious hostilities, European interests were for the most part kept out of Egypt.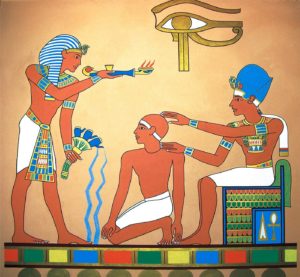 For this reason, many Arab historians were able to gain exclusive access to indigenous stories and oral histories not known to the Greeks and Romans, and to this day these works are largely ignored by modern Egyptologists.
WE CORDIALLY INVITE YOU TO WATCH ANCIENT EGYPT MYSTERY SCHOOLS – EPISODE 02: DESCENT OF AN OCTAVE
Get started on your path by clicking the button below: